CAP-SCO
"Cap" is short for "capsicum", a genus of flowering plants that are grown for their bell pepper and chili pepper flowers. "Sco" is short for "scoville", a measure for how pungent a pepper is. At Capsco we are looking to explore both of these to create new, tasty, and unique products that are inspired by peppers!
What We're About
Capsco is more than just another spice company. We are obsessed with peppers and are on an adventure to explore the diverse breeds (and crossbreeds) that exist around the world. You'll find us in the kitchen combining the art and science that make food exciting.
Capsco embraces this obsession and believes that adventures are great alone, but better shared. So we hope you'll be our friend along the way :)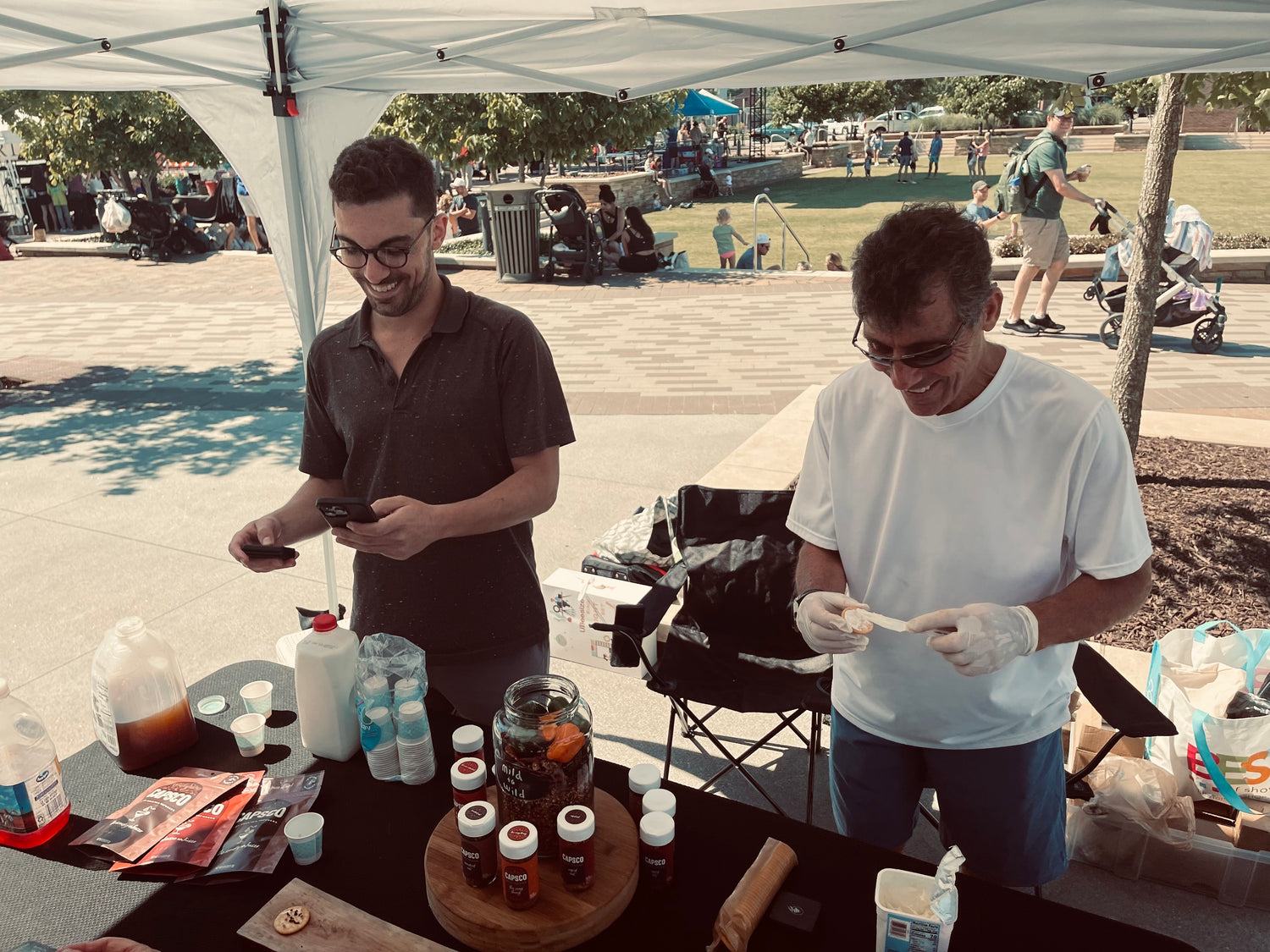 Meet the Founders
👋 We're Saul & Matthew, the father and son co-founders of Capsco.
Ever since I can remember we have always been pepper fanatics. I recall loving spicy things when I was just a kid going out to get wings with friends and family. That being said, my dad is the real spice king in the family. I definitely owe my creativity in the kitchen and open mindedness to trying new things and pushing boundaries to him.
Capsco began in a backyard garden in Huntsville, AL where Saul (my dad and co-founder) grows all sorts of hot peppers. We look forward to pushing the boundaries of the pepper world and hopefully inspiring you to try out some new things along the way!
Matthew's Favs
Pepper Flake Blend - Smoked Out. NGL, I use this on just about everything.
Spicy Cocktail Influser - The Classic Infuser. With the spicy margarita being one of my favorite cocktails—and the initial inspiration for our spicy cocktail infusers—this one has a special place in my heart. I have enjoyed playing around with different variations of at-home margaritas. But I also bring these to bars with me since it's rare that they make my margaritas spicy enough.
Saul's Favs
Pepper Flake Blend - Cap'd Out. I like the heat, but I especially like mixing this one with something sweet or fruity. Such a great combination!

Spicy Cocktail Influser - The Smoky Infuser. Bourbon is my favorite liquor, and the Spicy Bourbon Blackberry Smash is one of my favorite cocktails to make at home.